Renowned Speakers

Hai-Feng Ji
Drexel University USA

Aysu Yurdasiper Erdem
Ege University Turkey
Christine Dufès
University of Strathclyde UK

Paul Fisher
Inovio Pharmaceuticals Inc USA

Achim Aigner
Leipzig University Germany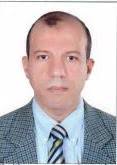 Tarek Aboul-Fadl
Assiut University Egypt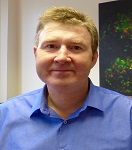 Arwyn T Jones
Cardiff University Sweden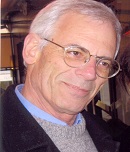 Amiram Goldblum
The Hebrew University of Jerusalem Israel
Recommended Global Medical Webinars & Conferences
Asia Pacific & Middle East
MedTech-2023
About Conference
2nd World Conference on Pharma Industry and Medical devices scheduled during December 05-06, 2023 at Zurich Switzerland. The Conference emphasizes the theme "Exploring Innovative Developments in Pharma Industry & MedTech". It covers a wide range of important sessions. Pharma Conference 2023 is a two-day program which includes thought inspiring Keynote Presentations, Plenary Talks, symposiums, Special Sessions and Career Development Programs.
The conference will also witness professionals gathering from Academic, Pharma industry Research and Development wings, API: Active Pharmaceutical Ingredients industry, Drug discovery laboratories, Formulations and NDDS domains. Also executives and eminent research personalities from the department's pharma Chemistry: Quality control and Quality assurance, Clinical trials and Pharmacovigilance, Pharmaceutical Manufacturing, Pharamacognosy, Bio Pharmaceutics, Drug Discovery, Design & Development and Pharma economics shall be an integral part of this conference.
Why to attend?
World conference on pharma industry and Medical devices provides an optimistic platform for exchanging ideas and helps the attendees to get updated about the advancements and innovations in Pharma Industry. Take a chance and make it count in your Professional life, Attend the Pharma Conference 2023 to network with your peers, exchange expertise and experiences, and arm yourself with the latest information to take your department to the next level.
Sessions/Tracks
Track 1: Pharma Industry
Pharma industry combines a broad range of scientific disciplines that are involved with the design, action, delivery, disposition and use of drugs. This field draws on numerous regions of the essential and connected sciences, for example, science, science the study of disease transmission, measurements, chemo metrics, arithmetic, material science and compound building and applies their standards to the investigation of medications.
Pharma formulations
Bio pharmaceutics
Pre formulation studies
Pharma biotechnology
Routes of drug delivery
Pharma material
Track 2: Technology in Pharma Sciences
Healthcare information technology is the area of information technology system involving the design, development, creation, use and maintenance of information system approaches to improve public health, medical care, lower cost, increase efficiency, reduce errors and improve patient satisfaction for the healthcare industry. These include uses of data analytics, artificial intelligence, cognitive computing and many others to effectively manage patient health management programs, development of new therapies and drugs, efficient aggregation and analysis of patient information.
Track 3: Novel Drug Delivery Systems, Biomarkers & Drug Targets
The main advantage of Novel Drug Delivery System is providing the drug to the target site in a controlled manner for enhanced efficacy with less side effects. It follows two approaches one is spatial drug delivery which involves targeting a drug to a particular organ or tissue and another one is temporal drug delivery. In this the rate of the drug delivery to the target tissue is controlled by various techniques.
Track 4: Bioequivalence and Bio availability
Bioavailability can be referred to as the rate and extent to which active ingredient or active element of the drug product is absorbed and becomes available at the site of action. The extent and rate of drug absorption are usually measured by the area under the blood or plasma concentration-time curve (AUC) and the maximum concentration (C max), respectively.
Bioequivalence: When two drug products or two formulations of the same drug provide the same therapeutic effect, they are said to be bioequivalent, or, that they are therapeutically equivalent. It means, their rates and extent of absorptions do not reflect a significant difference at the site of action.
Track 5: Clinical Pharmacy and Pharmacy Practices
Clinical pharmacy and pharmacy practice play important roles in clinical trials and clinical research. In recent years pharmacist role in clinical research and patient care has improved significantly and they play active role in designing and modifying drug therapies. This session focuses on the recent advancements in clinical research and pharmacy practice.
Track 6: Pharmacogenomics
Pharmacogenomics and Pharmacogenomics can assist the physicians achieve the target of personalized medicine. Personalized medicine will come to mean not just the right drug for the right individual, but the right drug for the specific infection disease influence a specific individual. It is a major challenge in current clinical practice, drug development, and drug regulation.
Track 7: Pharmacology and Toxicology
The Pharmaceutical Industry is directly impacted by the research conducted with prescription drugs, vaccines, and OTC drugs being manufactured based on findings from the study of life sciences. Clinical trials are conducted to ensure that products being developed are tested on how well they work on individuals affected by the diseases or conditions they are created to treat.
Toxicology is the scientific study of adverse effects that occur in living organisms due to chemicals. It involves observing and reporting symptoms, mechanisms, detection and treatments of toxic substances, in particular relation to the poisoning of humans.
Track 8: Vitro Diagnostic Medical Devices Regulation
In vitro diagnostic medical devices are tests used on biological samples to determine the status of a person's health. There is a broad range of in vitro diagnostics (IVDs), from self-tests for pregnancy and blood glucose tests for diabetics, to sophisticated diagnoses performed in clinical laboratories.
IVDs are very different from other medical devices – they do not come in direct contact with patient, value of the knowledge and information they deliver and no therapeutic effect claimed. IVDs fulfill their role based on information that they provide and not on their direct action on the patient.
Track 9: Pharmaceutical Manufacturing
Pharmaceutical Manufacturing is the procedure of Pharmaceutical Drugs by pharmaceutical manufacturing companies. It is under constant pressure to fast-track innovation and increase the speed at which they introduce successful drugs to market. The days of big pharmaceutical companies owning many manufacturing plants are slowly ending, and every company, no matter what size, is looking for ways to lessen costs to survive in an increasingly tough and unpredictable economic climate.
Pharma economics is analysed as a part of decision processes at several stages of drug development and drug marketing. Greater challenges in decision-making coupled with improvements in the techniques of pharma economic research point to a greater role for pharma economics into the new millennium. This in turn will have consequences for companies in the pharmaceutical industry.
Track 10: Digital Pharma and Marketing
Digital marketing will be the next frontier for pharmaceutical companies as many of them are scaling up their consumer businesses and introducing an array of consumer brands. Traditionally, marketing innovation in the pharmaceutical industry has been stunted by heavy regulatory restrictions. Historically, pharmaceutical companies have had little to no interaction with their end-users-patients-since they depended entirely on their health care providers for medical knowledge and advice. The $17 billion pharmaceutical industry is currently undergoing a digital wave.
Track 11: The future of Pharma R&D
R&D has traditionally been and will continue to be (probably even more) crucial for the growth and future success of research-based pharma companies. The pharmaceutical industry has now entered a period of significant uncertainty and transition characterized by higher R&D costs, depleted pipelines and financial restriction to perform innovative research. The global credit crunch exacerbates all this with more and more layoffs and research budget cuts, but major crisis can sometimes produce major opportunities.
Track 12: MedTech
A Medtech is any device intended to be used for medical purposes. Significant potential for hazards are inherent when using a device for medical purposes and thus medical devices must be proved safe and effective with reasonable assurance before regulating governments allow marketing of the device in their country. As a general rule, as the associated risk of the device increases the amount of testing required to establish safety and efficacy also increases. Further, as associated risk increases the potential benefit to the patient must also increase.
Market Analysis
MedTech-2023 is a best platform to present and discuss current aspect in drug research and development. Pharma chemistry is the study of interaction of chemical with living systems. It is important to discuss the pharmacological basis of therapeutics in order to maximize the benefits and minimize the risks of drugs to recipients. Hence it will be the best platform for scientists, researchers, PhD Scholars, Graduates and Post Graduates involved with drug development.
The global MedTech market size was USD 432.23 billion in 2020. The global impact has been unprecedented and staggering, with medtech witnessing a negative impact on the adoption rate across all regions amid the pandemic. Based on our analysis, the global market exhibited a decline of 3.7% in 2020 as compared to the average year –on-year growth during 2017-2019. The market is projected to grow from USD 455.34 billion in 2021 to USD 657.98 billion in 2028 at a CAGR of 5.4% in the 2021 -2028 period. The sudden rise in CACR is attributable to this market's demand and growth, returning to pre-pandemic levels once the pandemic is over.
The growing prevalence of chronic diseases, and the increasing emphasis of healthcare agencies towards early diagnosis and treatment, is leading to an increasing number of patients undergoing diagnostic and surgical procedures. According to the American Hospital Association (AHA), there were an estimated 36.2 million inpatient admissions in the U.S. in 2019. The rise in the number of inpatient admissions and the increasing number of surgical and diagnostic procedures is fueling the demand for medtech, including capital equipment and consumables in developed and emerging countries.
To Collaborate Scientific Professionals around the World
Conference Date December 05-06, 2023
For Sponsors & Exhibitors